Garden Equipment
French company based in Brittany
GARDEN EQUIPMENT based in France (near Rennes) designs and distributes since 2010, a range of products that make easier the garden maintenance. It meets both the expectations and needs of nature professionals and individuals.
Gardening is a real source of pleasure, happiness, discovery and share, the maintenance of your tools must not waste the moment. The lifetime and the performances of your riding lawn mower depend on the model, your utilization but also depending on the maintenance.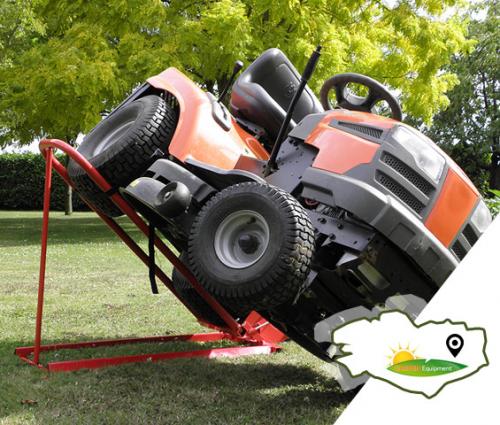 Quality and french innovation
Comfortable and simple to use, our range of products is the ultimate in riding lawn mowers maintenance tools for easily lifting lawn tractor from 300 kg to 800 kg and access the undercarriage (blade sharpening, belt replacement and debris removal…). Our patented products are compatible with the most riding mowers and lawns tractors, including zero turn models.
We also provide a range of tools adapted for every type of garden activity, increase in efficiency in order to enjoy even more your garden!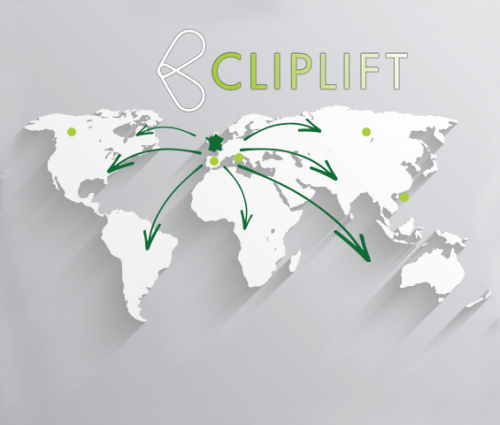 International presence
for Cliplift
Our innovative and quality products have a great success locally and globally.
Our items are distributed all over the Europe (Germany, Italy, Benelux, Ireland, Czech Republic...), we also export to North America, Russia and even in Saudi Arabia…
International prestigious partnership
US area – ODM project
Operating around the world, Garden Equipment has established a partnership with the famous company Caterpillar© thoughout Alltrade company for the sales of Cliplift for North America and Oceania markets.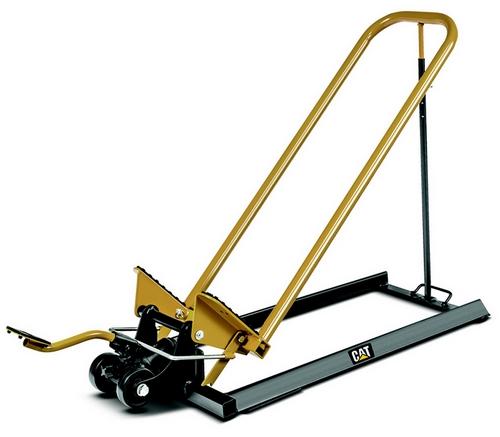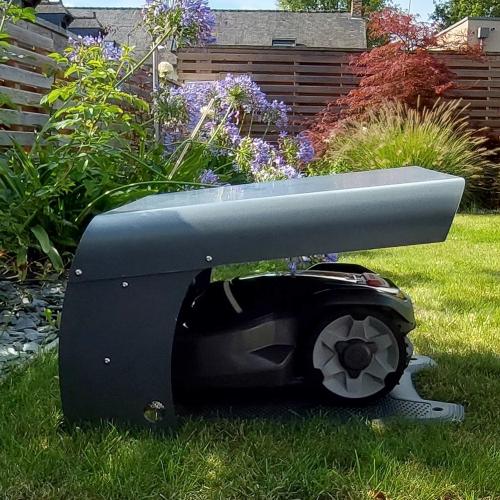 Range of robotic lawn mower garages
Made in Europe
Paying attention to new needs, Garden Equipment has developed a range of distinguished robotic lawn mower garages in order to protect those machines. 
If it is obvious to protect your mobile phone, It is the same thing for your auto lawn mowers.
Indeed, like all expensive high-tech products, protect them against various weather risks (wind, rain, cold, sun, hail…) helps them to ensure its longevity.
Some expert handymen, not seeing a quality offer in stores until now, have created by their own "robot house or shelter for robot" with more of less success and more or less efficiency years after years.
We propose a range of quality products, modern design and very easy to assembly. Whatever the size and the brand, you will find in our range, a garage that will protect your equipment 
 
Resistant and good quality, our range is made in Europe
Eco responsible, we wish that your product life shell is as long as possible.
For your robotic mowers, protecting them from the various risks (effects of the sun, hail, balloons...) favors an optimal life span which is also one of the ways to reduce our ecological impact.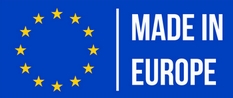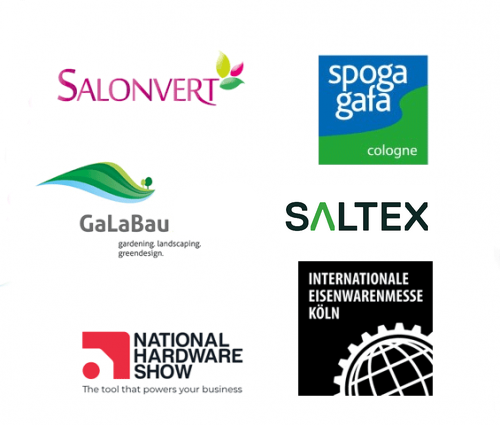 Participation in International Trade fairs
In France and abroad
Throughout the year, Garden Equipment meets professionals and participates in major specialized trade shows. Garden Equipment exhibited at the following shows 
France (Salonvert)
Germany (Spoga Gafa, Galabau, Internationale Eisenwarenmesse Köln)
UK (Glee)
USA (National Hardware Show)
They talk about us
Our team is driven by the desire to offer the best products and advices. So when the specialized / national media talk about us, it is all of our employees who are delighted to see their work rewarded in this way and the customers fully satisfied.